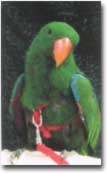 Don't Leave Your Pet Bird at Home!
Let him travel in safety and style with our unique, high quality, hand made Bird Harnesses. Your pet cockatiel, galah, cockatoo or parrot will love you for it!
Our Australian Made Bird Harnesses are available for immediate delivery worldwide.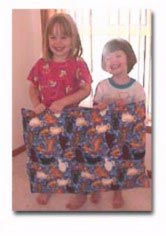 Pamper Your Dog or Cat
Our Pet Doonas (Pet Mats) are suitable for Dogs or Cats and provide comfort and security for your pet.
These unique Pet Mats are made from high quality Australian Alpaca, and are available for immediate delivery within Australia only.
As presented on Harry's Practice!
Bird harness photo courtesy of Koala Instant Printing Paramatta
About Us | Bird Harnesses | Pet Mats
Currency Converter | More Info | Order Now
© Copyright 2002 - 2010
Double T Partnership
Bird Harnesses ~ Pet Mats